About
The purpose of the UNCW Cyber Defense Club is twofold. First, it aims to supplement the Information Security curriculum and provide students with a venue in which to learn the critical knowledge and skills needed to administer and defend computer networks and systems. Second, UNCW Cyber Defense Club competes in the Collegiate Cyber Defense Competition (CCDC) and National Cyber League (NCL) Games to give members the opportunity to apply the theory and skills that they have acquired.
More information about the club including how to sign up to receive information about future meetings can be found on:
Wavelink
Fall 2018 Meetings
Below are the notes/material presented from this year's club meetings:
10/18/18 - Meeting 2
10/25/18 - Meeting 3
Collegiate Cyber Defense Competition
Every year we particiate in the Southeast Collegiate Cyber Defense Competition (SECCDC). This invovles both a virtual qualifier (with over 31 universitites competing) and a regional competition for the top 8 universities. We have qualified for the regional competition 4 years in a row. To see a list of prior years results, see SECCDC . If you are interested in competing, start attending meetings in the fall as this is when the team is selected. Below are some additional resources concerning the competition:
Membership
Dues can be paid for one semester at a time or for the entire year.
| Schedule | Amount |
| --- | --- |
| Fall Semester | $TBD |
Dues allow us to provide technology accounts, software access, and meals for select events.
Key Sponsors
If you are interested in becoming a sponsor for the UNCW Cyber Defense Club please contact our treasurer or visit our GoFundMe page.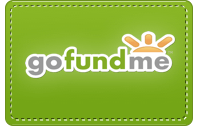 Contact
| Position | Name | UNCW Email (at uncw dot edu) |
| --- | --- | --- |
| Faculty Advisor | Professor Jeff Cummings | cummingsj |
| President | David Ruddell | dr1236 |
| Vice President | Henry Sar | hls7597 |
| Secretary | Parker Musler | pem6266 |
| Treasurer | Zach Tuman | zjt4025 |
| Training Programs Events Coordinator | Ryan Wooley | rcw1468 |
| Social Events Coordinator / Vice President | Jennifer Wescott | jar2569 |
---